22/04/2023
The organizers of the Rodopi Challenge 50 Miles announce the opening of the registration of the race, which will take place on April 22
Today at 20.00 the registration form opens for those who wish (and have the criterion) to participate in the race that welcomes those who want to enter the field of ultras in mountain and forest.
We would like to ask for the attention of those who are interested in participating in the race by proposing the CAREFUL reading of the RULES of the race (http://www.rout.gr/index.php?name=Content…).
ROUTE DISPLAY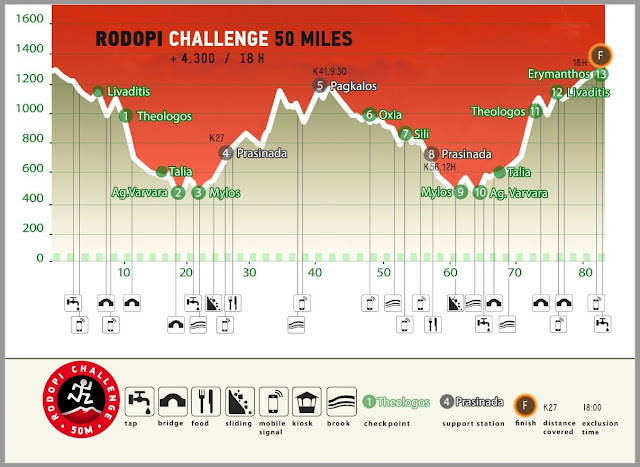 There are changes compared to previous events such as:
– the financial contribution is now 80€
– the criterion race distance
– existence of mandatory equipment
– change of exclusion time limits
– financial management policy in cases of possible postponement or reschedule of the race for another date.
Expressing the willingness of all members of the ROUT Family to live a unique experience, we welcome you to our first event for 2022.
With ultra greetings,
Ilias Spyrisopoulos & Christos D. Katsanos